We try to make some impact on our community through our charitable endeavors.
In past years we have raised funds for Rotary. YMCA, Bridgeport Rescue Mission and The Kennedy Center.
Letters To Santa. We collected letters to Santa from young children and they received a personalized return letter from Santa himself directly from the north Pole. Each letter contained the form necessary to conribute to the Bridgeport Rescue Mission to help less fortunate kids have a better Christmas.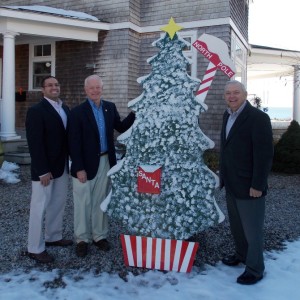 Tristan Lawrie, Don Hutchinson, Rev. Terry Wilson
Every 4th of July we run an event which includes a fireworks display over Long Island Sound and lots of fun for our guests. Part of the event is a raffle, the proceeds of which are donated to local charities. The most recent of the recipients was the Kennedy Center which helps mentally and physically challenged adults and children.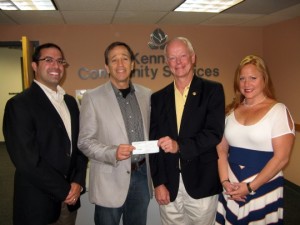 Tristan Lawrie, Marty Schwartz, CEO, Don Hutchinson, Kate Hutchinson, Group Home Supervisor for the Kennedy Center.
Don Hutchinson of Safe Harbor Financial Mgt. in Milford presented a check for $1100.00 to support the Srong Kids Campaign at the Woodruff Family YMCA in Milford. Half of the donation was raised from a raffle held at a recent client event and the remaining half was matched by Safe Harbor Financial Mgt. Pictured from left to right is Don Hutchinson and Charles Clifford Regional Branch Director at the Central Connecticut Coast Y.M.C.A. Don is a past Chairman of the 12 branch CCCYMCA.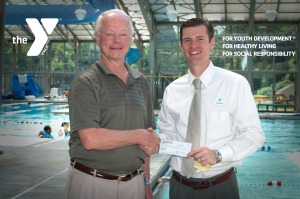 Don Hutchinson, Charles Clifford
Ask a Question. Offer a Suggestion.
Sign Up For Our Mailing List